Perennial Plant Sale Spring 2020
MAY 9 – CANCELLED
​
​​​On behalf of​ our Executive Committee, please be advised that, unfortunately, current circumstances are preventing us from holding our annual perennial sale.
Stay safe and healthy and may you find peace of mind in the flora and fauna around you this summer,
Suzanne Csik, President, West End Horticultural Society
Perennial Plant Sale Spring 2019
On Saturday May 25, 2019
Annual Perennial Sale at Jean-Coutu on Somerled
(corner of Somerled & Walkley Avenues in N.D.G. Montreal)
from 9:30 a.m. to 11:00 a.m., open to everyone.
Donations can be dropped off on Friday afternoon between 1 - 4 pm, contact the club for location. We ask that all donations be potted, labelled with the plants' names along with the color(s) of the blooms (if there are blooms), If you would prefer instead to make a monetary donation, we thank you in advance for your support of our 86 year-old "Club".
______________________________________________________________________________________________________________
2017 Plant Sale
2016 Plant Sale
_________________________________________________________________________________________________________
2015 Plant Sale
2014 Plant Sale
2012 Plant Sale
2011 Plant sale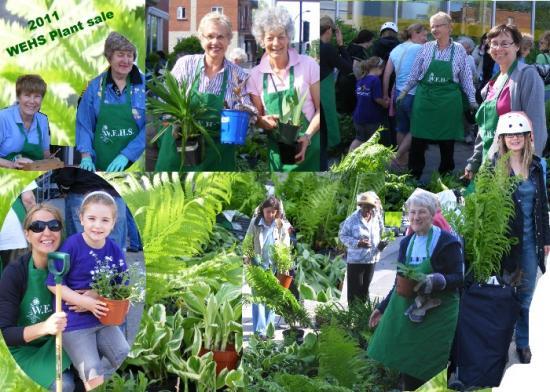 _____________________________________________________________________
2010 Plant sale